HTH delivers our Kitchen and bath units as well as the wardrobe [Garderobe] for the bedroom.

A huge amount of time was used to select the Kitchen and Bath units.. In total we have visit HTH multiple times - of witch 4 times using 3-4 hours together with the sales guy - Jan... So he is almost family now... Nina who has made the drawings has done an excellent work... All in all we are pretty satisfied with HTH... They are just not very good at their version control! Again we asked for 4 different offers - so in total more then 50 hours has been used on the selection of the units. Again - for new people building their own house. This is often more expensive then you think.
Kitchen is a U-shaped Kitchen... Surface will be in Oak wood [Egetræ] and Stone. Primarily it will be drawers [skuffer]. Clik on the pictures to see more...
Køkkenet er U-formet. Bordene er hhv Egetræ og granit. Der er primært skuffer. Klik på billede for at se mere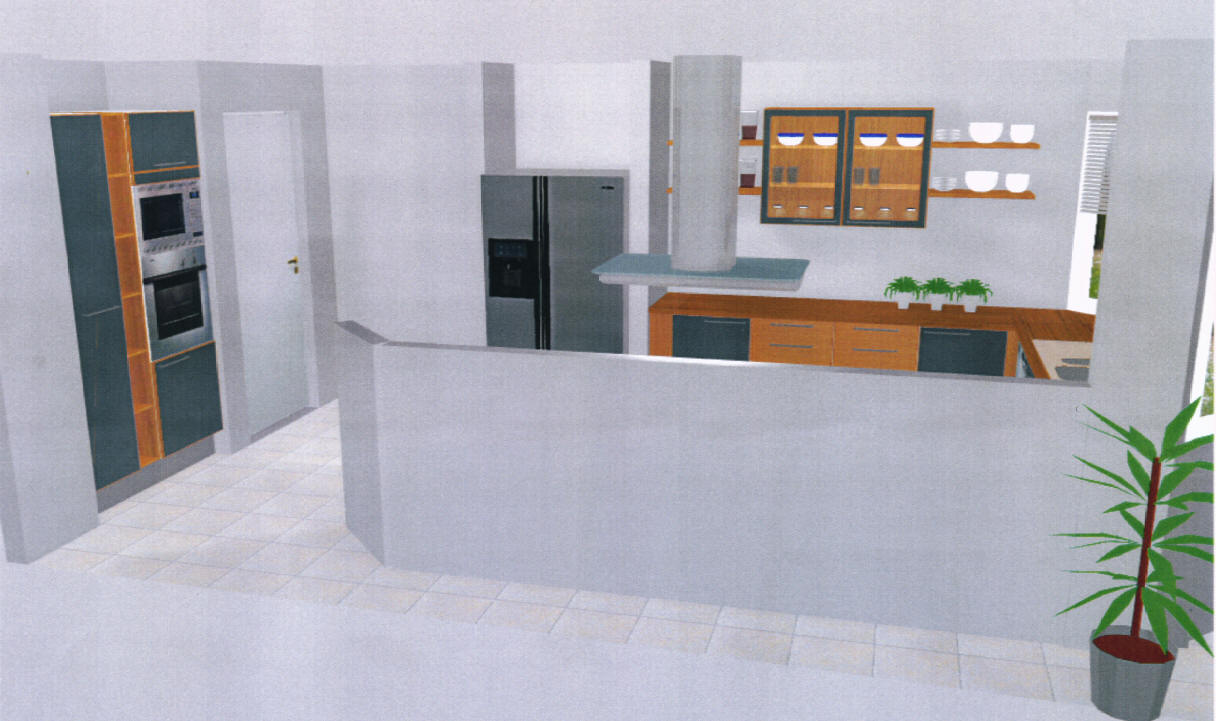 The utility [bryggers] room are using the same material as in the kitchen.. Except the surface which is lwood laminates. click on the picture to see more.
Bryggers er samme materialer som køkken.. .Bortset fra bordplane som er laminat bordplade. Klik på billederne for at se mere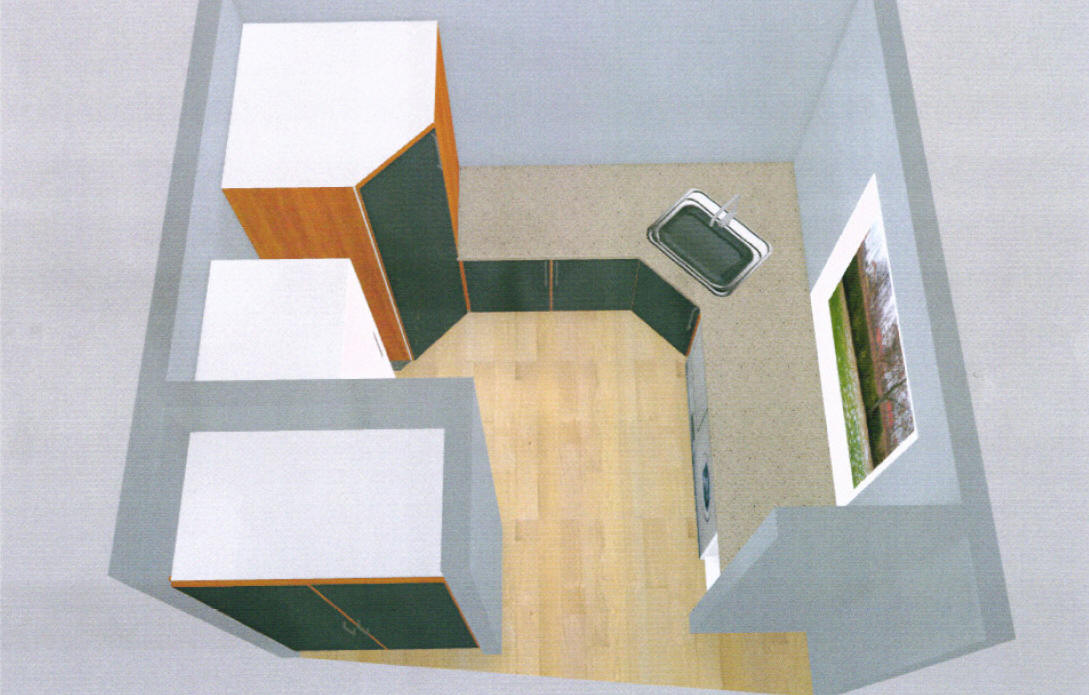 The big bathroom - the bathroom next to the bedroom. The table and sink are cast in the same stone type. The stone type are a mixture of stone and lime that gives a very hard surface... Grammytex - See material..
Det store badeværelse - badeværelset ved siden af soveværelset. Bord og vask er støbt ud i et i den samme sten type. Sten typen er en blanding af sten og lim, som giver en meget hård overflade. Bord/vask er lavet af firmaet Liscon.. Se material for detaljer. I forhold til billedet, er der en ændring - skuffefronterne bliver af egetræ, og ikke med en laminatoverflade, som skitseret på billedet.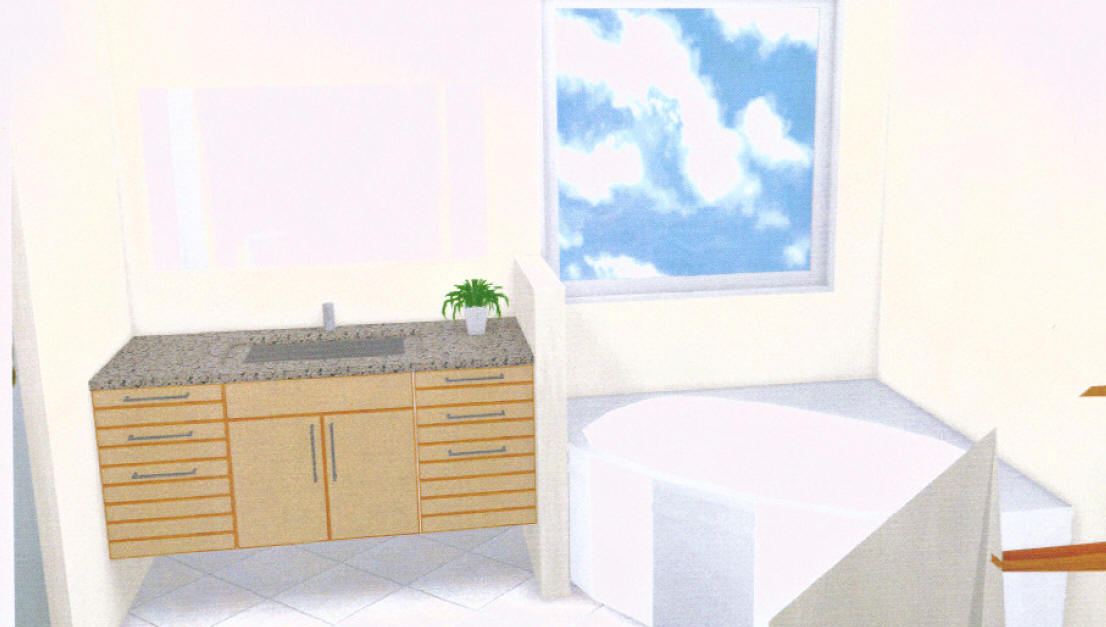 The small bathroom - also known as the guest bathroom - has the same material as the big bathroom - except the bathtub...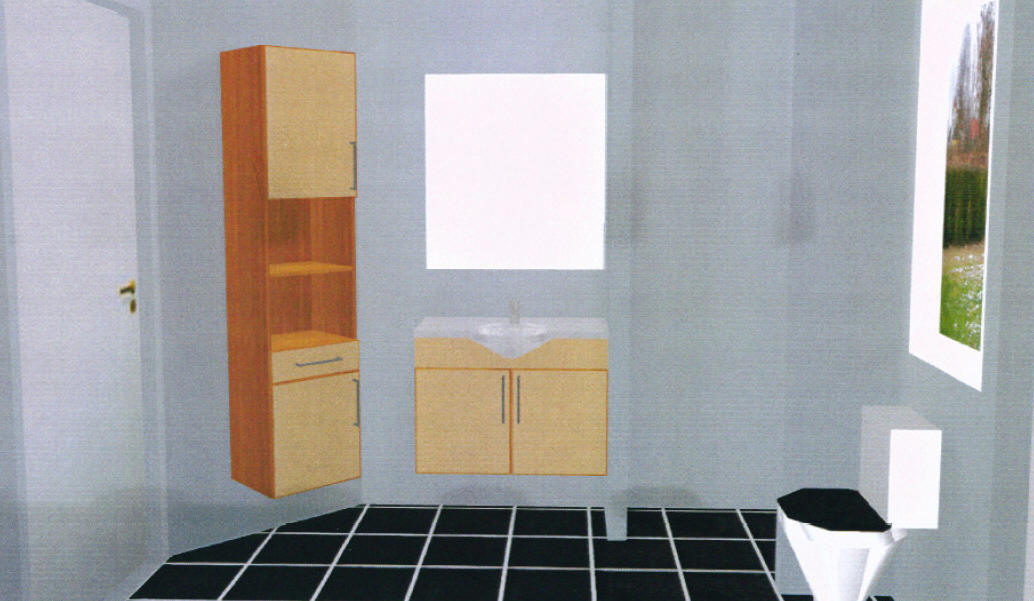 The wardrobe in the master bedroom...
Garderoben i det store soveværelse...